19/07/2017 - Commune de Jette (Bruxelles)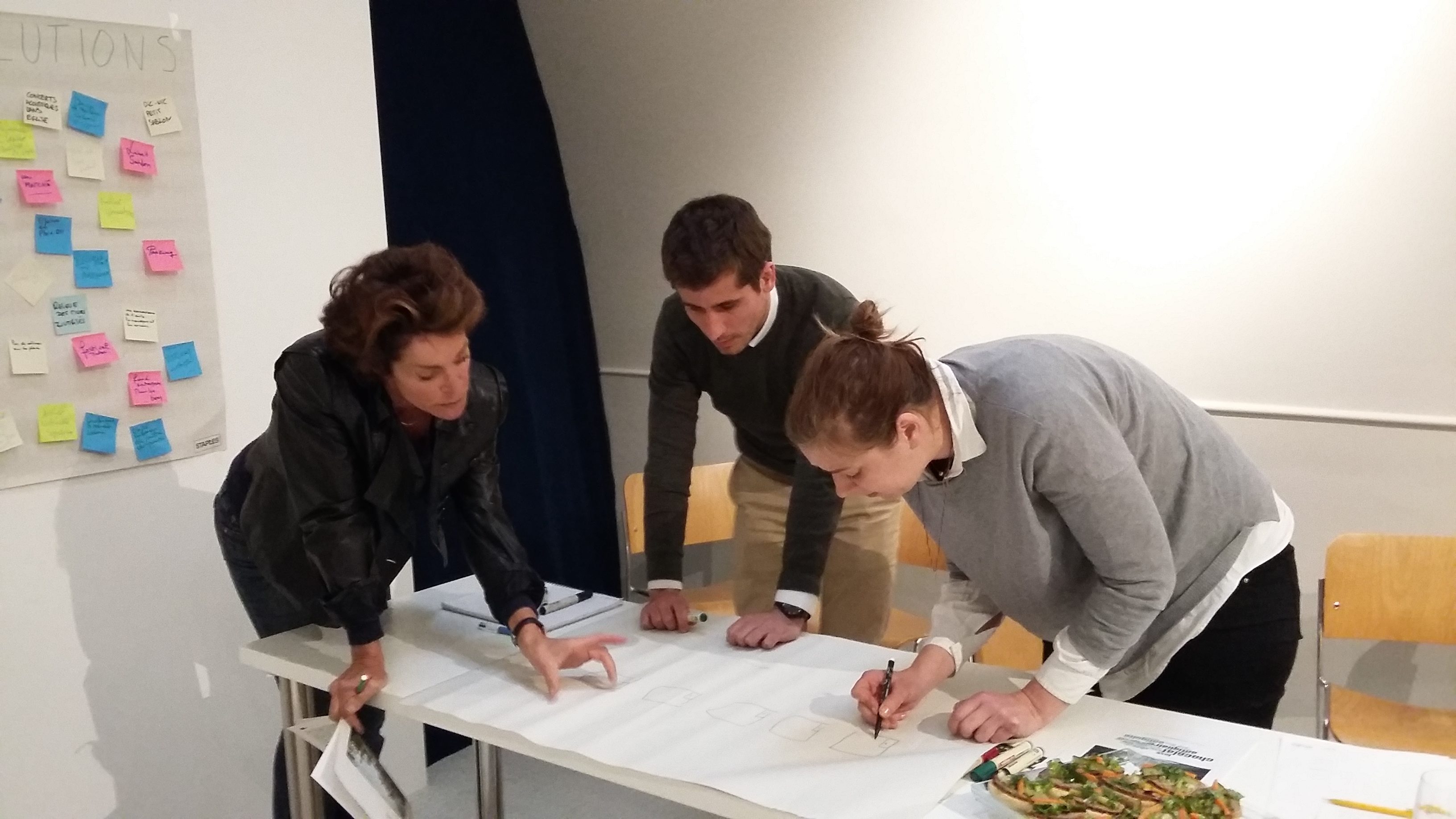 The municipality of Jette has embarked on a major building project to renovate Place Reine Astrid, more commonly known as Place Miroir. Located at the heart of the retail district, it is popular for its cafe and restaurant terraces and its weekly market. During the previous workshop, "All profilers", the local stakeholders in attendance highlighted the identity of their district and its unique strengths. The aim of "My district tomorrow" is to produce a study of local identity, considering the future of the district and its potential for development.
The workshop brings together 8 Atrium.brussels experts and lasts half a day. In order to ensure that user feedback is taken into consideration, key words emerging from the previous workshop form the framework. The interactive exercise is interspersed with brainstorming sessions and lively debate. To conclude the morning, participants work in small groups to reflect on actions that could be taken to develop the district. These actions are divided into four themes corresponding to the hopes expressed by the users
As well as an in-depth SWOT analysis, the workshop reveals a vision for the potential development of the Miroir district. On the back of this work, a District Positioning Model is produced and sent to the municipal council. This document outlines the identity of the district, its current position and avenues of intervention for the future development of the district. It provides the local authorities with a source of inspiration when creating projects within the district.
"It's a fast moving workshop! The exercise is quite short but brings to light a wide range of factors. The mixture of participants who know the district well and those with a fresh perspective on the subject is interesting. It has led to the emergence of some great ideas, particularly in terms of future courses of action.
---