Consumption and shopping habits are changing. Customer experience has become an essential test when developing retail concepts. At the same time, public policies rely on retail trade that drives tourism and regional appeal. Together, let's start up an Eco Retail Design revolution to develop the urban retail trade!
Get involved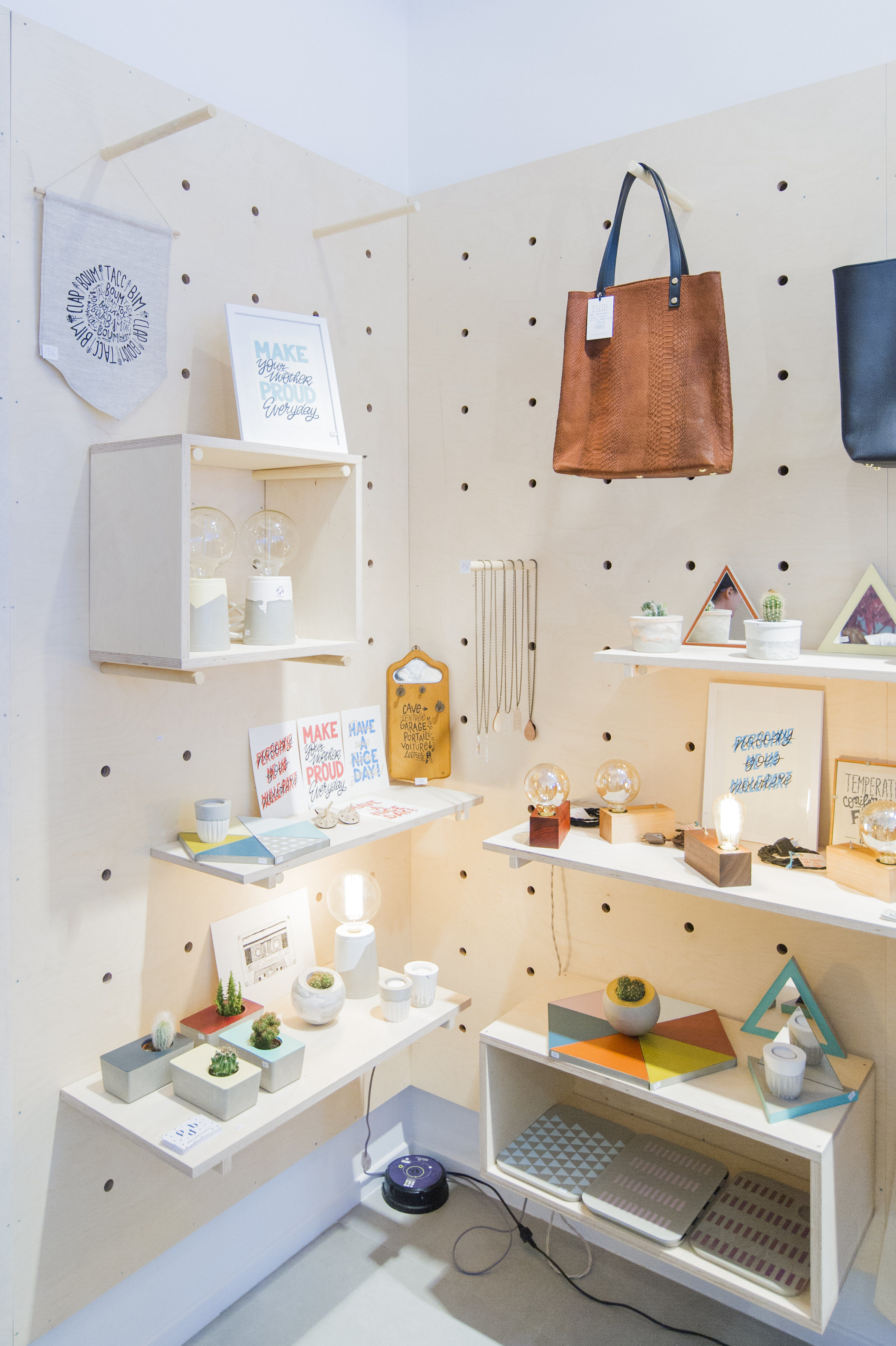 A discipline incorporated into the construction of the retail project
Retail design embraces all the disciplines related to the development of outlets. Its purpose is to provide a cohesive framework for selling and to contribute to the image of retailing and the products sold while taking into account the constraints to retail activity (customer movement, management of outlets, etc.).
It also plays a major role in the promotion of goods and services offered for sale by way of interior layouts, work on displays, lighting, choice of colours, etc., the aim being to increase turnover and appeal of outlets
Customer experience as the principal driver behind thinking and experimentation
The big brands are now marking out a new field of exploration: outlets are no longer designed solely for making purchases but should offer a proper 'customer experience' where emotional impact is important.
The consumer, educated in new technology, demands greater ease of use and more interaction and empathy in their purchasing experience.
The era of retailtainment (combination of the words retail and entertainment) is here, bringing the bywords emotion, satisfaction and connectivity.
A response to the challenges of environmental responsibility and sustainability
Combined with specific local legislation, current societal challenges encourage retailers to adopt a sustainable, environmentally responsible vision both in terms of development of their own products and in the organisation of their retail space: reuse, sustainable material, carbon footprint.
Independent retailers are, however, ill-equipped to deal with these huge issues: knowledge of retail design, customer-focused approaches, the very notion of the concept applied to the retail outlet, new purchasing technologies and, finally, the actual needs of their customers.
So how can Retail Design become a meaningful quality in urban retailing?
By creating an informed ecosystem that is connected and equipped to deal with the issue.
Thus, public authorities, retail designers, retailers, customers... Take a stand and adopt a 100% environmentally friendly Retail Design strategy:
We occupy an avant garde position with regard to environmentally friendly Retail Design
We think about universal tools for all members of the public
We raise awareness and inspire our target customers about the great challenges of retail design in terms of the environment, development and innovation
We forge links between creators, professionals and retailers through specific actions
We improve the appeal of the region by sharing local successes.
We develop a learning environment specific to Retail Design.
---
To achieve this commitment, we have set up an innovation cycle in four phases
5
Make a "PST" Benchmarking
7
Paint a picture of long term ambition and operational targets
13
Determine the project team